ERA, 2018
A project consisting of twenty-four beads, each inscribed with a word from Section 1 of the most current version of the unratified Equal Rights Amendment. Each word is given to willing participants, to be worn and carried across populous and continent, and in this way holding the document in constant motion, half-made, half-manifest, but still a weight in the palm, on the neck.
language as of February 2018:
Powered by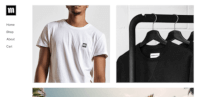 Create your own unique website with customizable templates.