about
Often my work is based in play, in its most necessary and fiercely serious form. I mean play the way children wheel small ambulances on the floor, and how often, the most interesting happening occurs peripherally. And I mean, too, the decision to value play in the face of local, national and global events: to play in a nuclear era, in an internet age. By play I mean the root of the word, which the OED traces back to the Middle Dutch pleyen, "to dance, leap for joy, rejoice, be glad," as well as the alternate origin embedded in the Old English and Germanic roots: pleon, which later turns towards the word plight, as in "peril, danger, risk," the origins of which also rest in the Middle Dutch plegen, "to be in the habit of doing."

​When the book becomes a rope, when the table sprouts absurdly long legs, I'm trying to re-angle the lens, shift the light a bit. When each word in a statement by Ted Cruz becomes a movable pin, I'm trying to ask: how does a restructuring of what we have at hand become an act of possible restoration? In our great, species-wide material and linguistic collaboration, I believe in the William Carlos Williams adage, no ideas but in things. I believe that the accumulation and alteration of objects can move us towards something outside of idea, something on the outskirts of language.



Kelly Clare, a graduate of Knox College and Interlochen Arts Academy, is currently pursing an MFA in Sculpture at the University of Iowa. She also, if lucky, has been known to write.
Powered by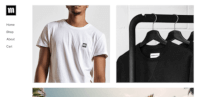 Create your own unique website with customizable templates.